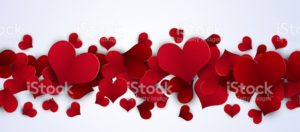 We are taking reservations for our fun valentines party for February 11th at 4:30 Pm in the Clubhouse. There will be games, prizes movies, food, entertainment and more. Call in today and reserve your room and dinner package. Menu for the Dinner will be various Lasagna's, with garlic Bread, Tossed Salad, Dessert and Drink, this is $6.00 each or can be added to your room if you rent one. Call 417-334-1040.
There will be homemade Chocolate, and flowers with this event too!!!!!!!
Entertainment by our very own Brian Pendergrass, you'll love his smooth voice and he will do some great Bing Crosby, Dean Martin, Frank Sinatra,Michael Bubley, and many others songs and styles.
Motel will be $21.32
$28.01 with 1 meal
$34.71 with 2 meals
1 Bedroom will be $26.80
$33.59 with 1 meal or
$40.29 with 2 meals
A Two Bedroom will be $32.48
$39.17 with 1 Meal
$45.87 with 2 meals
Saturday Morning the movie will be the new release of My Big Fat Greek Wedding 2, all the same cast, fun and funny romance. Then  we will show the new release of The Magnificent Seven starring Denzel Washington, Ethan Hawke, and Christ Pratt, this is a terrific movie PG-13, @ 2 PM in the theater, great for everyone.
This will be all decorated up with movies and snacks provided on Sunday , some fun games and this will just be a really nice get away, and at these prices you can't go wrong.
If you would like to come and not stay on park you can call Becky at 417-331-2822 for tickets just for the dinner. Sunday afternoon movie will be Deepwater Horizon, a true story of the off shore oil rig disaster. This is an excellant movie -PG 13, Starring Kurt  Russel, Kate Hudson, Mark Walburg and John Malkovich.  1 Pm in the theater.